Chardon's Hidden Gem: Our Girls' Volleyball Team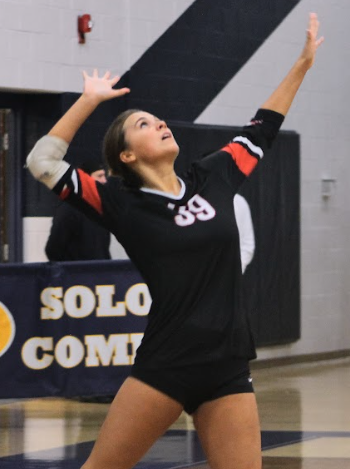 When many Hilltoppers think of Chardon sports, football may be the only thing that comes to mind. The track team, golf team, and all else seem to fade into the background. One team that shouldn't (and can't) be ignored is the Chardon girl's volleyball team. 
Last year the volleyball team made it to district finals so this year they had a lot to live up to, especially since nine seniors on the team had graduated. This year so far the team has won 23-2. Coach Fisher told me they set goals at the beginning of the season and have gone above and beyond to meet them, making it to playoffs!
Though all of the team worked hard to get there the co-captains, Emma McCartney and Annabel Frieden, should be thanked for their leadership.
Senior Natalie Zemba mentioned she wanted to thank McCartney for her support."(She's) not only a great teammate but a great friend. She's always there to pick me up when I need it, and she pushes me to get better every day." She's ninth in the number of kills for Ohio Division 1 volleyball. Coach Fisher said she is critical to the team's offense. 
"She has a high volleyball IQ. She helps the team play better because she's great at reading the game." 
Annabel Frieden is also a remarkable leader. Teamwork is one of her strong suits as seen by her status as second place for the number of assists for Ohio Division 1 volleyball. In a News Herald article, she talks about how she had to bond with the hitters to communicate more efficiently with them. That connection is important because during the game she has to focus on hitting the ball to them.
Other standout players are Skylar Toth and Grace Legan who bring a lot of fun energy to the gym. "They have great personalities, they are always laughing about something yet know when it's time to get serious and focus," said Fisher.
Natalie Zemba has a total of 102 blocks putting her in 5th place for total block leaders. In the game against Walsh Jesuit, she was pivotal to their win, Chardon scoring seven points from her alone.  "I am a middle hitter. One of my biggest responsibilities is blocking. The main goal is to either fully block the ball or get a touch to slow down the hit for the passers. I like my position a lot because my favorite part of the game is blocking."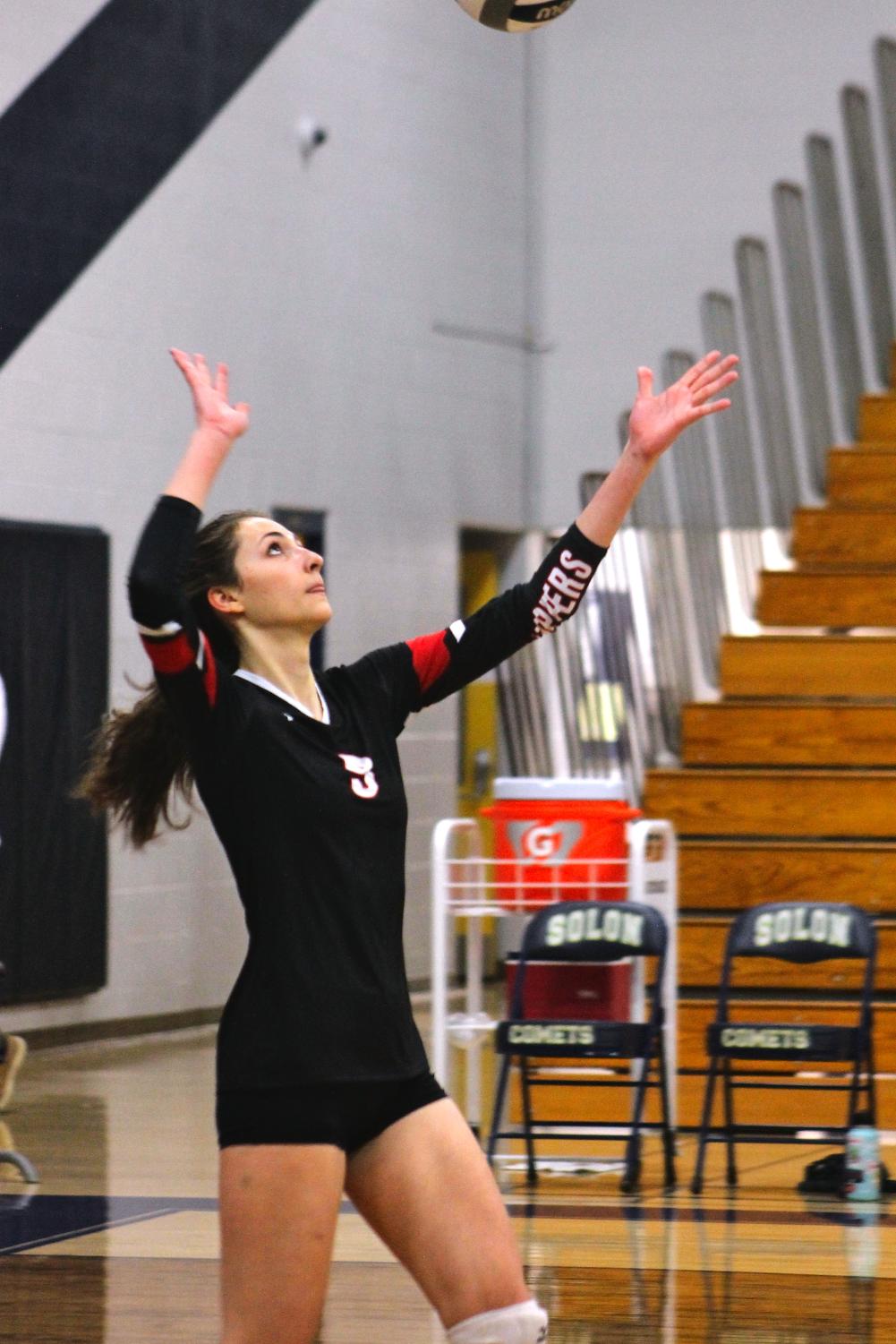 All these girls alone are talented but coming together they have been unstoppable. In the wise words of coach Fisher, "You can have talented players, but if you aren't willing to work together you won't go far. Volleyball relies heavily on teamwork."
When asked why they like volleyball, both Zemba and Fisher said they loved that it wasn't just a game of athleticism but strategy too. 
"You have to figure out what the other team won't be able to pick up. It's also fun to work on different shots when you come across different types of defense." said Zemba.
There's also strategy off the court. When googling Chardon Highschool volleyball you'll find a bunch of different statistics and numbers about each of the girls. As a coach Ms. Fisher uses that knowledge to see what needs to be improved and focused on during their next practice. 
One of the stand-out games that shows the team beating the odds was their win in the Western Reserve Conference against Kenston. 
Zemba said, "We were all a little nervous going into the game. We knew that if we won we would have won the entire WRC, but if they won we would have to split the title with them. We came out and played one of our best games that we've played this season."
This is the first time Chardon has won the WRC since 2005. Fisher said, "Even though (Zemba) can be on the quieter side she stepped up in a big way to motivate the team when we were losing." Just like every cliche sports movie a good speech saved the day, and the team pulled through to win the game by one round.
Ms. Fisher said she's proud of the team for making it to the playoffs. 
Zemba added, "I'm excited to know that we have another week in the gym before our next match in the regional semifinals. It feels great to know that we've made it past districts because that was something at the top of our to-do list. Although, we want to make it farther than any other season."