December 4, 2017
The developing plaza in Concord Township has brought a lot of modern things to the area and the latest of them all is Burgers 2 Beer. The restaurant might have just opened but it i...
November 13, 2017
Call of Duty returns to its roots with the release of Call of Duty: WWll. At this time last year publisher Activision re...
The Hilltop Echo's Spooky Halloween Playlist
October 27, 2017
The weekend before Halloween is upon us, which means it's time for a spooky dance party! Whether throwing a party, atten...
View All »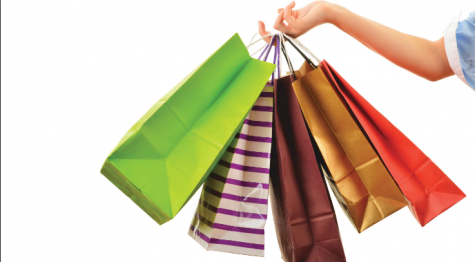 December 4, 2017
Imagine being pushed around a store, being run into by carts, and being fought for the last towel. Now imagine sitting in comfort of your bedroom and shopping on your computer. ...

November 13, 2017
If your friend broke his leg, would you take him to the hospital? Hopefully the answer would be yes. You are treating an inj...
September 29, 2017
If you live in the Chardon area you know that there are a lot of pizza shops, auto parts, and banks in town. Residents do...
September 29, 2017
Learning all of the tips and tricks for high school can be tricky, especially as an incoming freshman. Many of you have star...
View All »
October 16, 2017
Madden 18 was promised to be the best in the franchise by adding new features and better graphics to the game. After playing this game for a few weeks now I would rate this ga...
December 19, 2014
Did you know that there is a swim team at Chardon High School? Well there is one, and it is one of the fastest growing spor...
December 19, 2014
Throughout the course of basketball history, few have reached 15,000 points in an NBA career. Even fewer have scored that ...
View All »

Loading ...