Fast Pitch Into The 2022 Softball Season
`As the snow melts and the clouds dissolve to reveal sunlight, a new season of sports begins at Chardon High School. When the spring season arrives, most are reminded of track and field or lacrosse. But another integral part of the season is softball. This tight-knit team brings spirit and heart to the sports culture at Chardon. 
This is one of the first softball seasons in two years that hasn't been completely obstructed by Covid-19. This meant the team was finally able to compete at Myrtle Beach during spring break, where they both dominated the field and bonded as a team.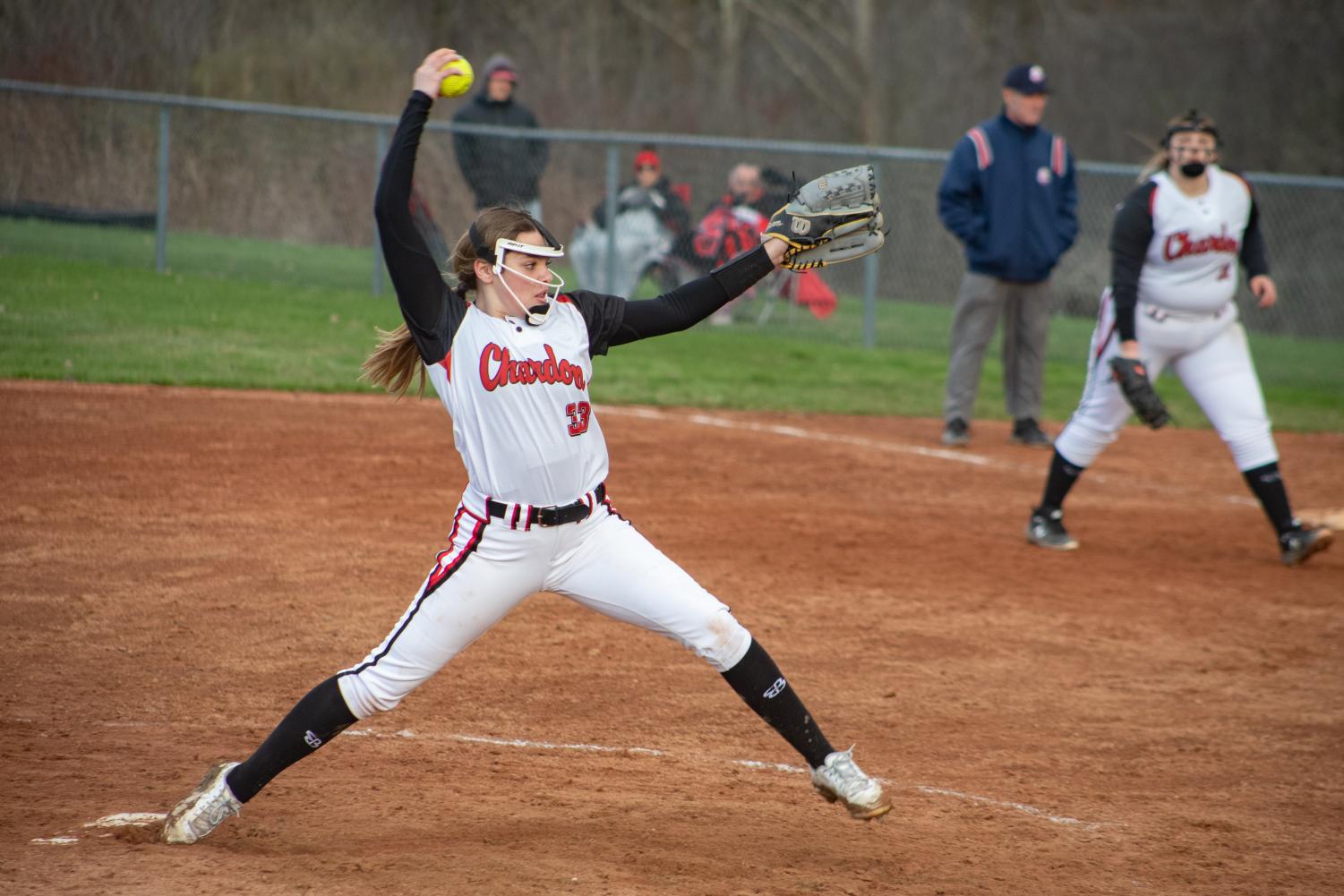 "We won two games, and lost one," said co-captain Sidney Nagaj. 
"[The team] got a lot closer, so it was really fun," co-captain Amy O'Brien added.
This year brings a different structure to the team since no seniors are playing. O'Brien feels that the juniors have a greater amount of responsibility and must step up as the leaders. 
"Since we're older, it's put on us to be leaders, but really the whole team has stepped up," O'Brien said. 
Spring sports bring challenges like weather and finals, which is to be expected. However, team members expressed that they face issues with transportation, which is a year-round controversy that affects many Chardon sports.  Junior Lauren Retallick feels strongly about the topic.
"We're paying money to play the sport, and part of that goes towards transportation," said Retallick. 
From the perspective of the softball players, certain sports have a history of guaranteed busing to games, and they feel it's unfair that they each have to figure out their own rides to away games. 
Recent events have directly affected the players and their families.
"For some families, gas prices could be an issue," Retallick said. 
These challenges are no real obstacle for a team that is committed to the sport and to each other, which is exactly what this team is. 
This year, the softball team is looking to beat their proclaimed rivals at Riverside; they're confident that they have what it takes to come out on top.
As for the team's future?
"That's a one-word answer," Nagaj said. "Success."