Toppers Looking To Pick It Up After A Few Poor Seasons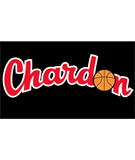 Nick Mysyk, Team B Editor
November 10, 2014
The boys varsity basketball team has not been too successful in the past few years. Winning only 9 games combined the past two seasons, they are looking ahead to picking up the slack this year. Last year's team was very promising. With five players over six feet tall, and some very skilled guards, they were planning to have a very successful season. Unfortunately, there was a lack of heart and effort with this team. It seemed that last year, the seniors were not being the leaders that they should have been, and it clearly showed. The Toppers went 7-15 in the regular season, and had a disappointing loss in the first round of playoffs to Lakeside. This year, the Toppers refuse to let this happen again.
Chardon only has five returning varsity players this year, and they lack in size as well. Their tallest players are 6'2" and 6'1", and the next tallest player is 5'10". They know how difficult it will be to win games this season considering their size. However, this team has something last years team did not have: passion, and the desire to win.
"Honestly, I think we have the potential to be a great team. We just need to box out and hustle." says senior Drew McCartney. With Michael Cardina and Cooper Snyder, who are sharpshooters behind the 3-point line, and Drew McCartney down low, the Toppers have the potential to be a threat this season. Every player on this team has a love for the game, and when they step on the court, they are a family playing as one unit. This is something that a lot of teams don't have, and it's something opponents should fear.
"I love this team. I've known most of these guys since I was 11 years old. I can't wait for this season to get started," says senior Riley Thompson.
The Hilltoppers can be a pretty good team this season if they continue to play with the amount of heart they have shown. Most of the players are on the football team as well, who faced the same issue in size as the basketball team. Yet this year's football team, unlike last year's, made the playoffs due to the amount of heart and hustle that they play with. The first game is on December 2, at West Geauga. The Toppers can be a special team this year, and  will be a fun team to watch.