Chardon Football Begins Playoff Journey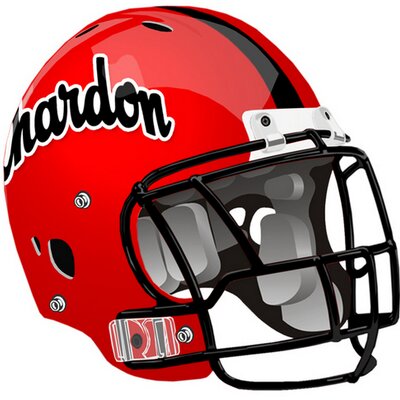 Shae Eichele, Team B Staff Writer
November 6, 2014
The Hilltoppers are back in the playoffs! The last time the Chardon High Football team made in to the playoffs was in 2012. The boys will make into the playoffs with a record of only two losses and eight wins. What put the boys in the playoffs was their monumental win against the Riverside Beavers. This week the boys will be taking on Saint Vincent Saint Mary in Akron, Ohio at  the SVSM home field this friday at 7:30pm. This school is also known as the school Lebron James attended. Lebron went back to SVSM and provided the athletic program there with new uniforms and a brand new arena. SVSM  is currently sitting in second place in the region and Chardon is sitting at seventh place. SVSM boasts the same record as Chardon, with an 8-2 record. The boys will take this whole week to practice and watch films to try and defeat them. Coach  Ty Merkle, one of the high school football coaches, is optimistic about Chardon's chances this Friday.
"Chardon has never really cared where we play football games at, as long as we play like we know how it should not matter. We think we have a competitive advantage over them, its hard to learn to defend our offense in one week since it's based on confusing the defense, also we have played against their type of offense before this year, and they haven't seen or played an offense like ours yet. Since 2000  every year we have made it into the playoffs , we have won our first round playoff game, these years were: 2001, 2003, 2006, 2012, so the last four first round playoff games we have won and made it to the second round." Merkle also says "The coaches including me and the boys are not intimidated by higher seed teams, it doesn't mean anything if you aren't prepared for what is coming at you."
According to Coach Merkle he thinks Chardon will have a great shot at winning against this SVSM, and he thinks we will be prepared for Friday. If Chardon can pull a win off it would be one of the biggest upsets of the playoffs in Ohio considering almost everybody is picking SVSM to win. Because of Chardon's unique offense and the experience Chardon has had playing offenses like SVSM, they should have a great shot at winning! The boys will need lots of support and screaming fans behind them for this win. Get on the spirit bus or drive out to Akron to support the boys in their quest to advance in the 2014 OHSAA football playoffs.