Surprising Turn for Powderpuff Football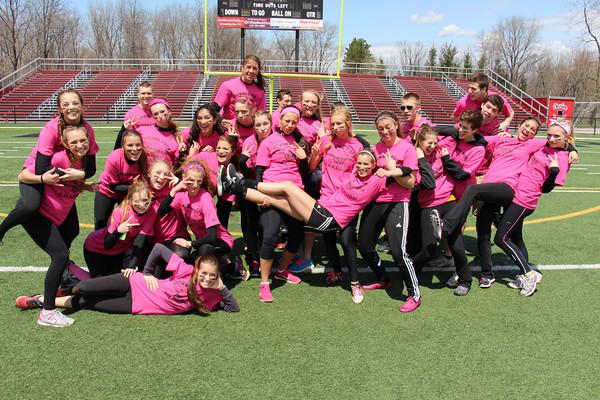 Powderpuff Football is an event that many Chardon girls look forward to; the chance to finally make a name for themselves in the sport of football. In a junior versus senior exhibition flag football game, the girls will battle it out until the end of the fourth quarter. The best feature of the game is that all the proceeds go to a great organization: Women's Safe.
Women's safe helps to provide protection for victims of domestic violence, after the household is no longer deemed safe for the victim. For many, it is a last source of hope.
The teams are coached by the real Hilltopper football superstars. The head coach for the Senior team is none other than Joe Fodor. The head coach for the junior team is Joey Grippe, with the junior equipment manager being Mike Connick.
Junior player Kelly Douglas says, "I am very excited for the Powderpuff game. It's a fun way to interact with my class and have friendly competition with the seniors. I am happy to be raising money for the women's safe."
Senior Offensive coordinator Joe Connick has high hopes. "Everyone's solid. The defense is lights out. They are ball hawks. The offense is solid, very very solid. I expect a big student section."
When asked about whether the seniors will be running or passing, Connick stuck to "no comment." Coach Connick is thoroughly looking forward to the opportunity of a lifetime.
Junior head coach Joe Grippe is looking forward to the match up as well. "We've had four practices and all the girls are pretty well rounded. The one that really stands out is Rachel Tusick (cornerback and quarterback).
The game was won by the Junior team in an upset fashion, 15-0.