Chardon: Home for the Holidays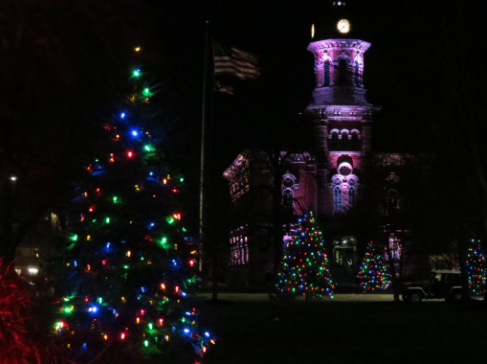 Straight out of a Hallmark movie. The small town of Chardon, Ohio, and surrounding areas are gathering up a collection of spectacular holiday events. From Christmas markets to Santa appearances, there won't be a dull moment leading right to the new year.
Christmas Tree Lighting (12/2)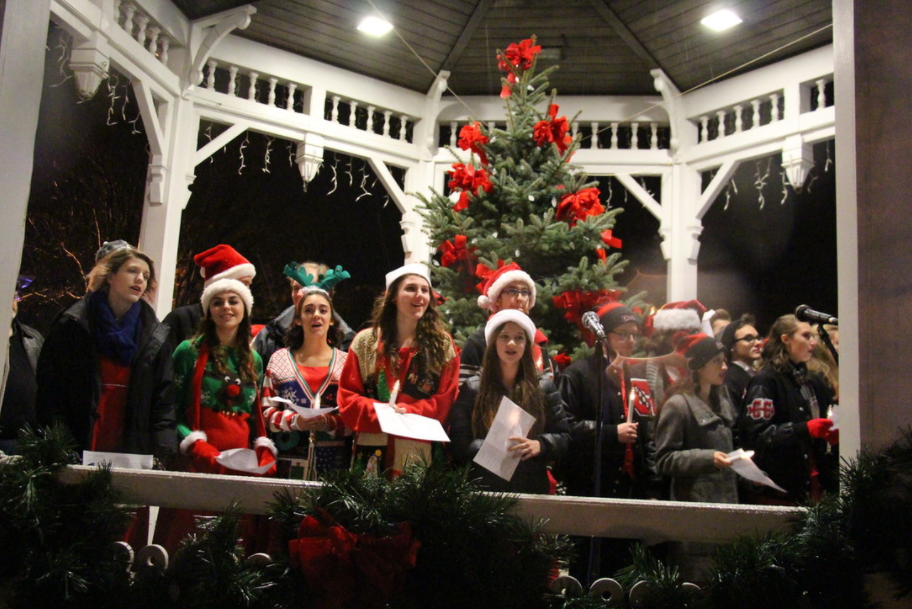 To kick off the holiday season, Chardon Square will hold its annual Tree Lighting Ceremony to electrify the city center with Christmas magic. On Thursday, December 2, anyone can enjoy refreshments and fun at the ceremony at no cost. Starting at 5 pm, a chili dinner will be served at the Pilgrim Christian Church for anyone wanting a pre-show bite to eat. Then at 6:30 pm, the Geauga Music Center Band will perform followed by our very own Chardon High School Free Harmony at 7 pm. 
"Free Harmony has been preparing from the beginning of the school year," said CHS Choir Director Mr. Streiff. He announced that the music at the ceremony will be a selection of holiday favorites including "Carol of the Bells" and "Silver Bells." Between Free Harmony songs, the countdown will begin and the lighting will ignite. And just when you think the moment can't get any better, Mr. and Mrs. Claus will ride in on a horse-drawn sleigh as the singers perform "Here Comes Santa Claus."
CHS Holiday Concert (12/13)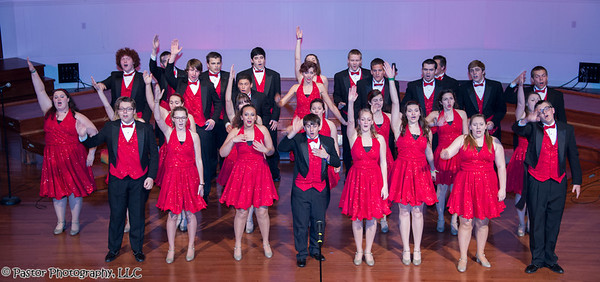 The Chardon High School choir groups and the CHS band will come together for a festive winter concert. On December 13, anyone looking for a night of holidays hits can come to the Mentor Highschool Performing Arts Center at 7 pm. The band members will be wearing their formal black costumes to create a classy feel to the performance. 
"I try to mix it up with some winter pieces and Christmas pieces," said Streiff.
Holiday Market (12/4)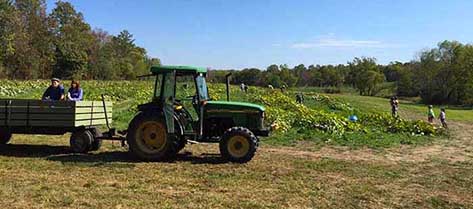 Need to finish your Christmas shopping? Or haven't even started? Ransom Sage Farm is hosting a cozy holiday market. As you shop, CHS choir groups will be performing in the background. The farm will have its doors open from 10 am to 5 pm on December 4 for anyone wanting a day of refreshments, music, and homespun presents. 
Mistletoe Market (12/10)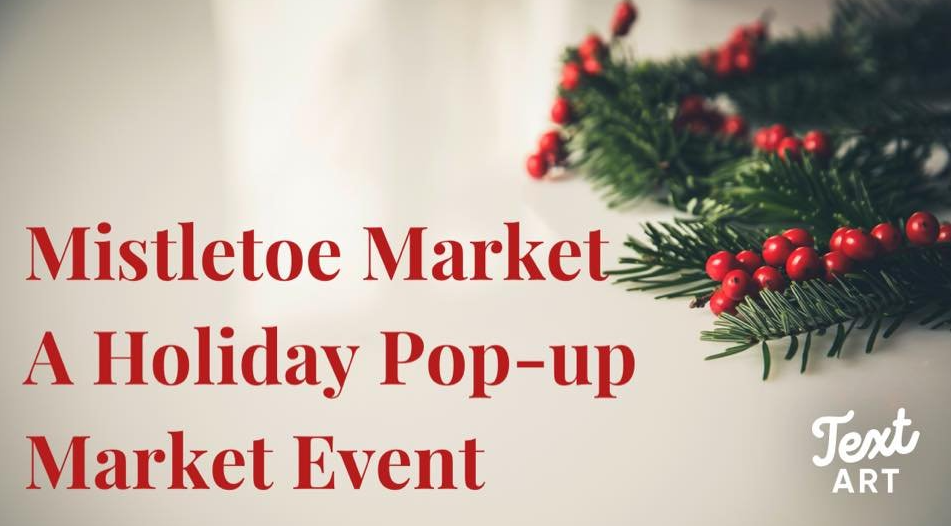 If you couldn't find what you needed at Ransom Sage's, the Mistletoe Toe Market is coming right to Chardon. On December 10, over 15 artists will be displaying their works for anyone with an eye for hand-crafted decorations, products, and more. The shop will be operating in Thrive's Performing and Visual Arts Center from 11 am to 7 pm.
Country Lights and Santa's Workshop (11/19-12/14)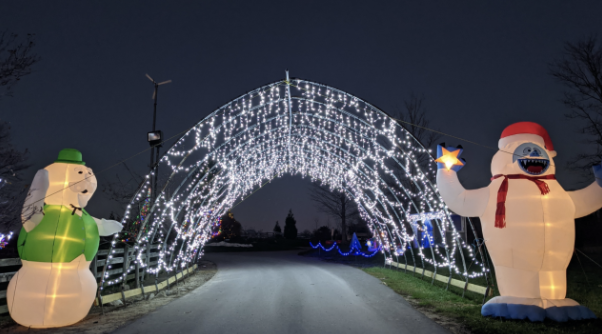 Lake Metroparks Farmparks hosts the Country Lights celebration throughout the month of December. The venue has hundreds of thousands of lights arranged in many different displays. Upon arriving, guests walk into a gorgeously decorated Visitor Center making their way to the horse-drawn carriage ride through the lights. For even more enjoyment, the farm also has trained canines and farm animals performing tricks, model train displays, and a toy building activity for the younger ones. They are open to the public on Friday, Saturday, and Sunday after Thanksgiving and then from December 1 through December 23. Tickets are available on the Lake Metroparks website.
Holiday Plays (throughout December)

Geauga Theater has many shows to offer almost any weekend of December leading up to Christmas. Many of their showings are of an exciting performance called Thrive's Holiday Spectacular. The heart-warming Christmas play will feature characters like Ebenezer Scrooge and Santa as well as an abundance of classic holiday songs. Tickets for the play are available on the Geauga Theater website.
With plenty of events to choose from and enjoy, everyone should be able to find something that fills them with the magic of the Christmas season.