Leadership Students Run Chardon Blood Drive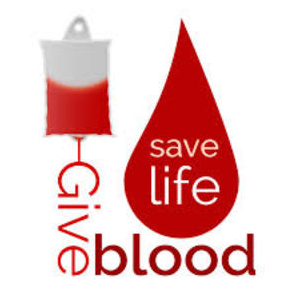 This past Tuesday, Chardon High school participated in its annual blood drive. This was helmed by Mr. Mizen, his leadership class and the American Red Cross. Most Juniors and all Seniors were able to participate in a way to give back not just to their community by donating blood for use in transfusions, and other medical procedures. Even with the restrictions however, being 16+ as well as at least 145 lbs, the outcome for the drive blew expectations out of the water. There were only a few forms turned in ahead of the event, which shocked senior TJ Harmon. "We were never expecting this many people to come down and donate." As more and more people walked into the gymnasium with forms turned in and ready to donate, the line for donation never shrunk and the influx of people never wavered. With more and more people filling up the gym, it was closed off quite a lot throughout the day due to the fact that there were simply too many Chardon students who were ready and willing to give back. The only downside is that some of these students weren't able to donate, as the Red Cross workers ran out of supplies and time to draw more blood. By 5th period that day, the gym was closed off for good, and the 20-30 students left in line afterwards were drawn and sent off to enjoy the rest of their day.
With as many people ready and willing to donate that weren't able to, many had questions on whether or not they would get another chance to do so. Thankfully, the American Red Cross allows for scheduled blood donations at their Akron location. Just visit their website, and schedule an appointment. Along with doing your part to give back the Red Cross also offers appointment donors a $20-$50 payment to donors depending on the number of donations they have had, the amount donated, as well as the blood type donated.
Overall, this year's Blood Drive was a huge success, blowing the leadership classes expectations out of the water and showing them just how much students of Chardon High School care about their community