White Christmas?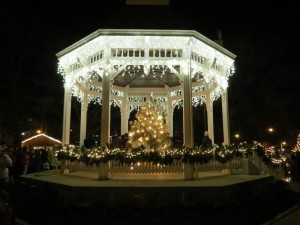 Hang on for a minute...we're trying to find some more stories you might like.
Here in Chardon, we tend to get a lot of snow in the winter. But this Christmas, we may be having a green, or perhaps even a brown, Christmas. The weathermen are currently saying that temperatures will be getting to barely even 30 degrees until Christmas day, or possibly after, with the exception of December 21, when the low will be 29 degrees.
Senior Kathleen Deley says, "It's fairly important to me (to have a white Christmas) because it doesn't feel like Christmas without snow." Amanda Bryant, a freshman feels similarly. "It is very important. I love the snow and it doesn't feel like Christmas without it."
Others however are rather happy about the lack of snow, or care about other things more during the holidays. "Christmas is about celebrating Jesus, not about snow." Megan Kofol, a sophomore says. "I enjoy having snow on Christmas, but it certainly isn't necessary for Christmas to be Christmas."
Freshman Emily Munoz says this. "I don't like snow very much at all. Personally, I'm glad that it is somewhat mild so far this year. But a little bit of snow is always okay."
But just about everyone can agree that the most important thing about the holidays isn't how much snow is on the ground. It's about the time you spend with your family and friends. "(It's) definitely just spending time with your family and friends. It doesn't have to be anything special, but during the year, it's hard to find that time." says Kathleen.