Students and Teachers respond to the Passed Levy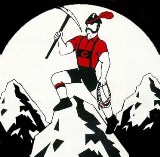 Chardon area voters chose to pass a 5.9 mill operating levy on November 5th. The unofficial vote count was 3,856 to 3,416, on the side of passing the levy.
            Sophomore Olivia Weisenbach has been attending Chardon Schools for the past eleven years, and therefore the passing of this levy was very important to her. She thinks that the money should go towards fixing up the school's structural integrity, in regards to the gym ceiling and other areas that are lacking. With that said, she is not sure what the school system will ultimately put the money towards. "I don't really know what it will be used for, I just hope they use it wisely," she said.
Another student that is happy the levy passed is freshman Haley Caldwell, who has been attending Chardon Schools her entire life. Had the levy not passed, her family was considering transferring her to a private school starting her sophomore year. She thinks that student support really helped to pass the levy. "We all worked together," she stated
Caldwell believes that the passing of this levy will definitely affect her this year, and that it will be used to bring back a few classes. "I hope that the money will be used to bring back a lot of classes. A lot of those electives are needed. There are kids sitting in four to five study halls a day. That's not okay."
An interesting perspective was given by Ty Merkle, who graduated from Chardon and now works for the school system. He knew that the passing of the levy would be a good thing for the schools. "Pay to play is ridiculous. Cutting was out of hand," Merkle said.
It also affects Merkle as a coach. He would always think of ways to fight against pay to play. As a teacher, he thinks that it should be used for getting electives back for students.
Gabby Gabanic, a junior, has been attending Chardon since sixth grade. She supported the levy, but did not like the way it was publicized. "I didn't like how they handled it, advertising wise. I didn't like how they were aggressive with it. I don't think I will see a difference because I don't play a sport. I don't think anything will change honestly. I hope it will be spent on FCS. I don't know if they will use the money for that kind of stuff. I feel like student support helped since parents would vote for it."
Freshman Cassidy Silvia has been attending Chardon Schools since preschool, and supported the levy as well. "I think they should offer more help for the students," Silvia said. She thinks students did a lot by telling people about it, holding up signs, and using social media to express their views. "I don't think it will affect me personally, but it will affect the student body as a whole."