Nightmare at Pioneer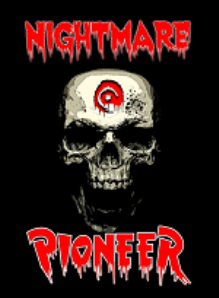 Right outside of Chardon, Nightmare at Pioneer Waterland is a hot spot for those interested in the thrilling side of Halloween. Open Friday and Saturday nights throughout the month of October, those going can enjoy a selection of haunted houses, bonfires, go-karts and more.
During the summer, the waterpark operates as a fun, family-oriented place to go during the hottest months. After the season, the park shuts down its water attractions and begins decorating for Halloween.
When driving up to the front gate, clouds of fog creep out of the park. Anyone can enter the park for free, but it is thirty dollars to go through the haunted houses once and thirty-five dollars to go into the haunted houses unlimited times.
Once inside, actors dressed in seemingly terrifying costumes approach attendees to scare them in any way they can. The dryland of the park is still open for their themed putt putt, go-karts, and foam block archery.
Further into the park, 80s rock and Halloween music blast from the concession stands. Here, they sell classic waterpark favorites like french fries and burgers. Those who aren't into thrills can sit by any of the bonfires on site. They even offer "No Boo" necklaces to keep the actors from jumping out.
Beyond the pool is where the park truly comes to life. Once security takes tickets, guests are immersed in conversations with actors as they lead them through numerous houses including an asylum and a fogged maze.
"It's not bad," said Sophmore, Grayson Hallam. "I like the one [haunted house] with all the flashing lights."
Hallam attended the attraction the weekend before Halloween and overall enjoyed his experience in the park.
The event seemed to have something for everyone. Most would never expect this type of attraction in a small town like Chardon.