What Lies Beneath Chardon High School?
Below every hallway in the building lies maintenance tunnels, to say they are creepy is an understatement.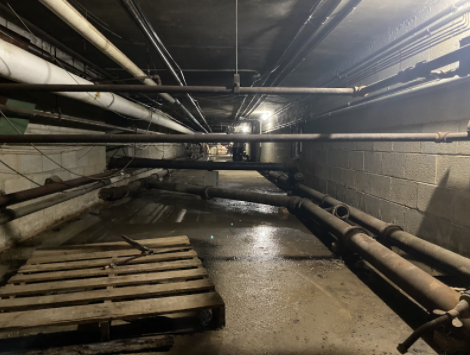 Several unseen places lie among the one-hundred and twelve-year-old Chardon High School building adding a mysterious feel to it. Below every hallway in the building lies maintenance tunnels, to say they are creepy is an understatement. Several of the entrances to the underground pathways are marked as "supply closet", but why? 
In a let-down manner, the tunnels really are just for maintenance. As much as we all want to believe in some spooky story, there really isn't one to tell yet. Principal Mr. Murray took me and other students from the staff on a tour of the many unseen places in the school. The tunnels consist of long narrow hallways filled with pipes and miscellaneous items. To walk through the tunnels you need to have strong knees as you'll be squatting the whole way through.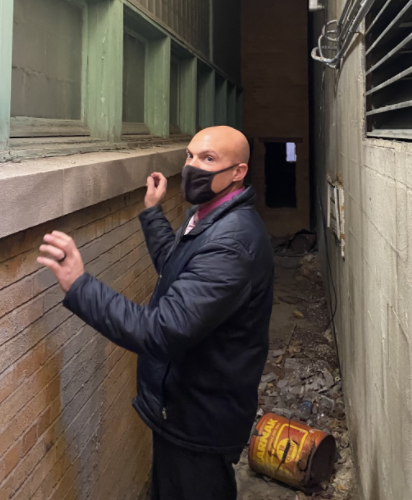 The cement-walled tunnels clearly show how old the structure is. The maintenance department at Chardon High School performs an excellent job of keeping the passageways clean and running as efficiently as possible. The floors were strewn with pebbles and puddles. It was very warm and humid in the depths of the school. If one would have claustrophobia the school's underpass is the last place you want to be. Some entrances of the tunnels include the boiler room, a door located under the stairs outside the north door of the library, and the door outside of Doc Shneider's room under the stairs. 
Mr. Murray also took the staff to a "courtyard" located between the two hundred hallways and the library. The area is open because the library was built after the main halls of the school were built. The entrance to "Narnia" which some students refer to as
the open area as is located in the library through a closet and up a few steep steps. It had a very eerie feel to it as windows were blocked off and vines were growing up the brick walls. The floor was all grass with water bottles and other debris scattered throughout.
I wish there was a scary and haunted story to tell, but for right now the tunnels and "Narnia" are just used for maintenance reasons. Maybe in the future, there will be a spine-chilling tale to tell, but for now, the tunnels are open for anything to happen.