Holiday Season Offers Opportunities to Give Back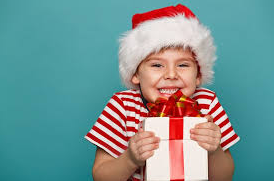 As the late Andy Williams sings, It is the most wonderful time of the year. There are many ways to celebrate the holiday season, but this can also be a time to give back to those in need.
The magical act of giving can be as simple as donating spare change to the Salvation Army bell ringers. According to the charity's website, the money raised from the red buckets supports those in need; home reparations, clothing donations, and providing meals are just some of the services provided.
Donating your leftovers is a great way to feed the hungry(without feeling guilty about indulging in mashed potatoes and turkey two days in a row). Women Safe in Chardon often accepts food donations to give to their residents. Additionally, a list of needed goods and products is available on their website. To donate or volunteer call Bonnie Stewart, aftercare and donations coordinator at 440-286-7154.

The Greater Cleveland Food Bank is always looking for volunteers, especially with the cold months approaching. Giving your time is as simple as collecting and packaging food or working in the community kitchen. To sign up, go to the food bank's website.

More locally, The Geauga Hunger Task Force food pantry at Pilgrim Church by the fire station accepts non-perishable food items.

Participate in creating festive decorations, while giving back! The West Woods Nature Center in Russell, Ohio is hosting Greens for Giving. From noon-3PM on December 2nd, anyone can come make evergreen decorations for senior citizens.

Make someone's dream come true by donating to Toys for Tots! The program is run by the United States Marine Corps Reserve, and they accept new unwrapped toys to be distributed to underprivileged children. Monetary donations are also accepted.

In many Chardon High classrooms, there are giving trees with goods to purchase such as shampoo, children toys, or gloves. Participating is as easy as signing up for an item.
It is the little things that count! Pay for someone's coffee, offer to rake your neighbor's leaves (or shovel when the snow accumulates). These simple tasks are sure to brighten anyones day.