Fall Festivities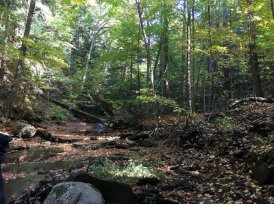 Kaitlin Ryan
October 16, 2017
Hang on for a minute...we're trying to find some more stories you might like.
Kaitlin Ryan
Arguably the most scenic time of the year, autumn, is going by faster than the leaves are falling off the trees, and fall festivities are all around scenic Geauga County and extended all around Northeast Ohio.
Get Outside:
October 14-15th Swine Creek Reservation in Middlefield offers free autumn activities for all ages such as horse-drawn wagon rides, fishing, kayaking and more. In addition, the reservation also offers horse-drawn wagon rides on Saturdays and Sundays from October 21-29th. On a first come first serve basis, patrons can enjoy a seasonal classic pastime, relishing in the astounding beauty of Ohio.
There are many striking places that welcome anyone and everyone to hike or just observe the scenery. Chapin Forest in Kirtland, OH is filled with walking trails, hiking hills and the stunning sights of a cliff that overlooks Cleveland. The heavily forested area is breath-taking during the fall months, as colors of orange and red fall to the stone ground.
Patterson's Fruit Farm of Chesterland, OH offers apple picking and on Saturdays and Sundays you can even be escorted to the fields via wagon. Once you pick out your crispy treats, be sure to stop inside for caramel for dipping and sweet apple cider for sipping! If you can not make the trip out to Chesterland, Chardon's own Sage's Apples Fruit & Vegetable Farm specializes in distributing freshly picked apples and pumpkins for carving or painting.
Stay Inside:
Not a fan of the crisp cool weather? Then fall is the perfect time of year to stay inside, make cookies and watch Halloween movies. Starting October 19th, Freeform is showing non-stop Halloween classics until the 31st. No movie night is complete without a treat, Pinterest has a bounty of fun and easy recipes that people of all ages can enjoy making. From Mini Pumpkin Pies to Rice Krispie Pumpkins, the possibilities are endless.
Get Spooked:
Halloweekends is a Cedar Point fan favorite. On Saturdays and Sunday, The Great Pumpkin Fest at Cedar Point is fun for the whole family and not as scary as the Haunted Halloweekends, which run on Friday and Saturday nights. Both attractions run from September 15 through October 29th. Can't make the trip out to Sandusky? Through October 28th, Pioneer Waterland presents the Fall Fear Fest. Starting at 7pm to midnight, come to enjoy live music, locally vended food and drinks, and thrilling scares. Tickets are also much more affordable at $19, in comparison to Halloweekends $43 price.