Is The Met Gala Watered Down?
Met Gala: The Met Gala, also known as the Met Ball, is a fundraising gala for the Metropolitan Museum of Art's Costume Institute in New York City. It marks the opening of the Costume Institute's annual fashion exhibit. The Met Ball was founded by Eleanor Lambert in 1948 organized by Vogue. The Met predicts how the next months of fashion will occur and how high fashion will be predicted. 
As Vogue writes,"….is the fashion world equivalent of the Oscars." 
This once-a-year event makes an impact on the fashion industry and designers.  September 13th, 2021 the theme will be In American: Lexicon of Fashion. May 5th, 2022 then the theme will be In American: an Anthology of fashion. This year's co-chairs have already made a mark on fashion as to why the young artists have chosen will be Timothée Chalamet, Billie Eilish, Amanda Gorman, and Naomi Osaka. The 4 young adults have already made their mark on fashion. The make-up 2020 and 2021 Met will be a more intimate and smaller ball instead of the large gala of normally 600 people due to Covid-19. Singers, actors, artists, and possibly influencers spend months preparing for the Met. There have been many rumors of new Tik Tok influencers coming to the Met. Traditionally it's been just celebrities, designers, and models. For example, it would have been Zendaya's fifth year at the Gala but unfortunately, the fashion icon will not be attending. 
In a Dune interview with Timothée Chalamet, she says, "I will be on Euphoria. My fans are going to be very upset with me," 
Zendaya spent her time in California on the set of her HBO show Euphoria instead of New York with some of her friends and castmates. Donatella Versace, fashion designer and founder of Versace has been attending for decades. In 2018 Youtuber Liza Koshy showed up at the Met, then beauty guru James Charles in 2019. Since the end of 2019 and the beginning of 2020, Tik Tok has taken off granting these people millions of followers and brand deals. It started with Tik Tok dances then some of the influencers trying to release music. Now Addison Rae debuted her acting career in Netflix's He's All That. 
There were multiple rumors that Tik Tok influencer Charlie D'amelio will attend earlier but recently she may be a joke about the rumor saying, "The funny thing about [the rumors] is I'm actually not old enough to go to the Met Gala but I have gotten so much hate about that and I'm like, guys, I can't even go."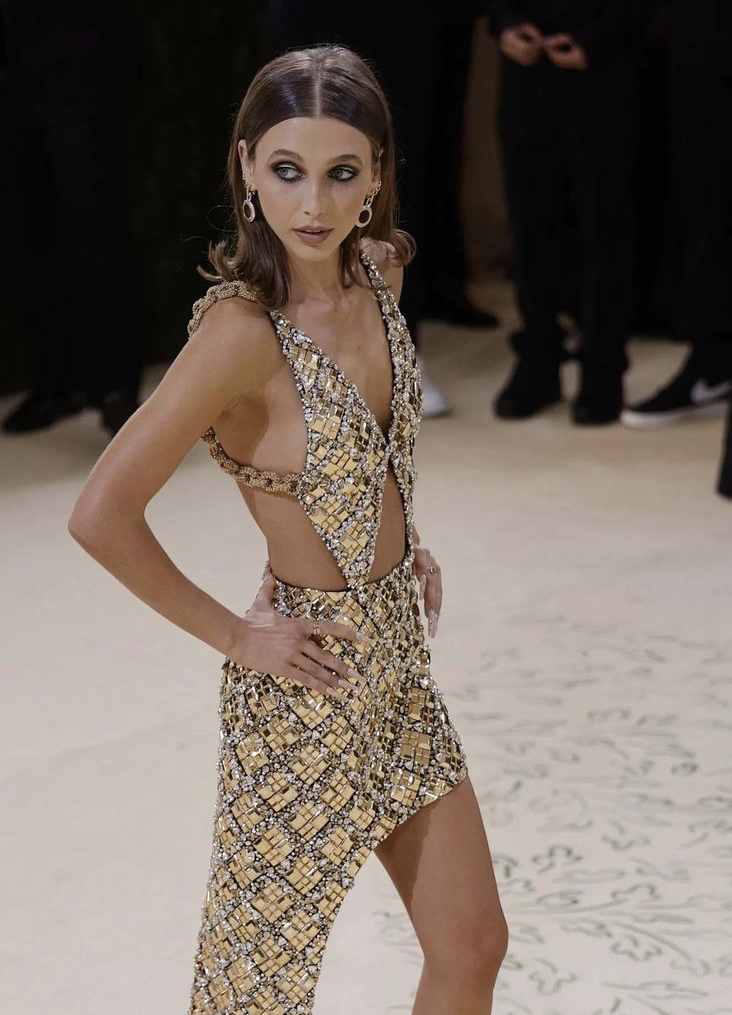 The Met Ball requires their guest to be 18 and Charlie is only 17 but her sister Dixie who is 19 went.  There are hundreds of artists and models even YouTubers that have had more impact on fashion. To give you an idea, Emma Chamberlain has been impacting teenagers' style for around 4 years and just got invited for the first time. Celebrities, designers, even people in politics who are originally at the Met Gala all influence the way we dress but influences who haven't had any impact on fashion may water down the Met Gala.