Magical Gorillaz Mystery Tour: "Song Machine: Season One" Review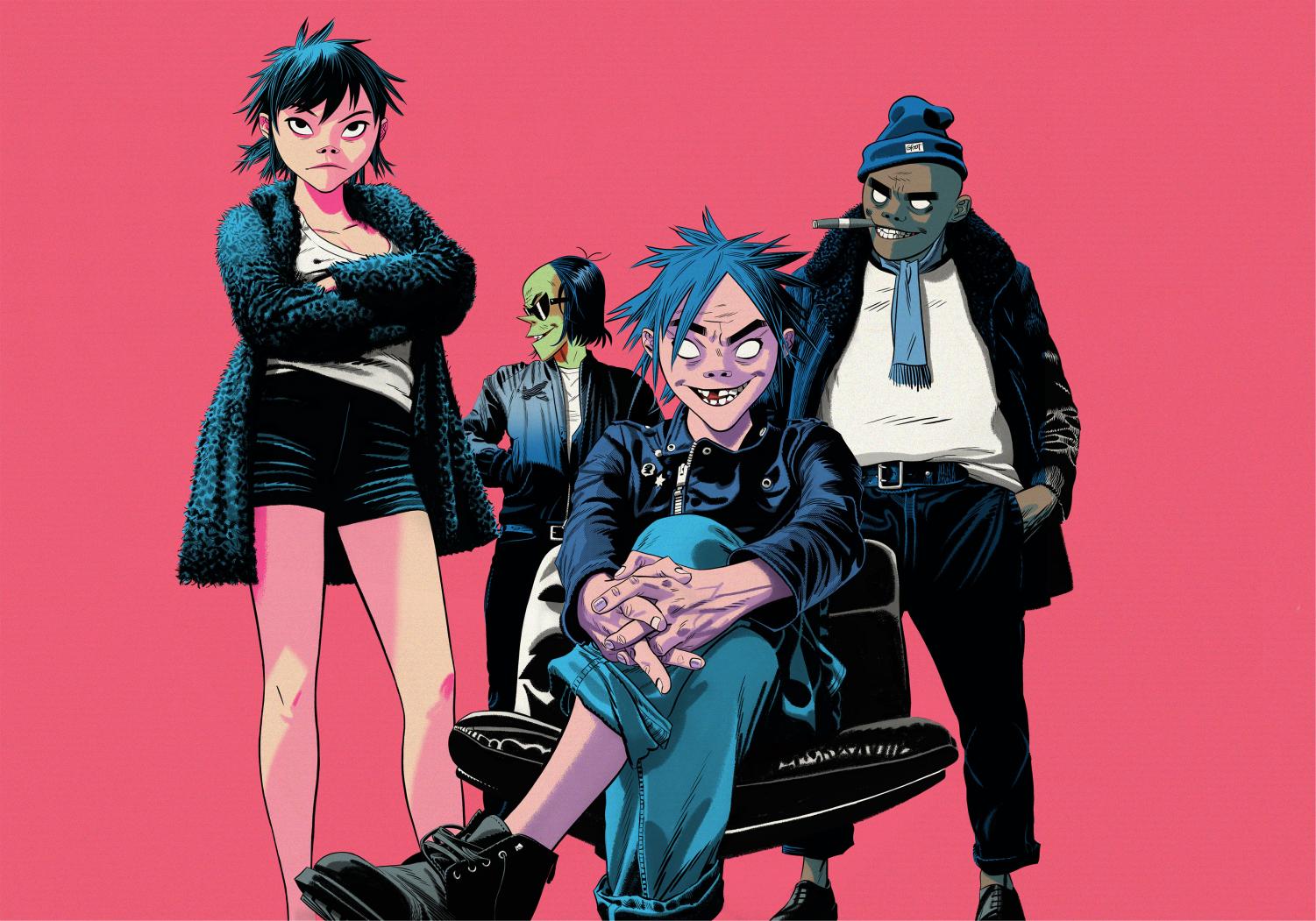 Damon Albarn and Jamie Hewlett's collaborative virtual band Gorillaz has released its seventh full length album, "Song Machine, Season One: Strange Timez." Gorillaz is a long running virtual band created by musician Damon Albarn and artist Jamie Hewlett. The Gorillaz band members themselves are animated characters created by Hewlett.
With the release of this project, Gorillaz have diverged from the traditional album structure, instead choosing to release one song along with accompanying animated music video per month. Well-known for their unique genre-bending style, this new project feels designed to catalyze the schedule and mode of their creative output,  combining artists of different talents to create a new era for the virtual band. 
An overuse of guest artists has been an oft-repeated criticism of Gorillaz since the release of their 5th studio album "Humanz," in which only one of the 26 tracks didn't include a featured artist.  With "Song Machine" this constant collaboration becomes a positive rather than a distraction.  
In 2012 Converse commissioned Gorillaz, Andre 3000 and James Murphy of LCD sound system to create the track "Do Ya Thing" for their "Three Artists One Song" artist collaboration project in which Converse selected 3 artists and funded the creation of a song and music video. The collaborative 13-minute track now sounds like a prototype for "Song Machine," with the three vastly different creators blending their styles into one song.
"Song Machine" includes many bizarre artist combinations like singer/songwriter Elton John with rapper 6lack on "The Pink Phantom" and all-female Japanese rock band Chai with experimental hip-hop artist JPEGMAFIA on "MLS." These unexpected pairings makes "Song Machine" feel like a creative breath of fresh air from a predictable cycle Gorillaz was beginning
At the same time, musical leader Albarn and the other Gorillaz characters fade into the background, providing the thematic glue holding the more exciting guest musicians together.
Multiple songs on the album do not feature Albarn's vocals at all and could easily be mistaken as a different artist's work. Despite the rotating cast of characters, "Song Machine" feels like Gorillaz's most-realized and coherent release since 2010's iconic "Plastic Beach."  The wide range of genres include everything from bossa nova to punk to acid house, which manages to somehow still feel like a unified idea in the end  thanks to Albarn's signature style.
1 star out of 2.
Gorillaz's "Song Machine: Season One" is available now on all streaming platforms.