Burgers 2 Beer Review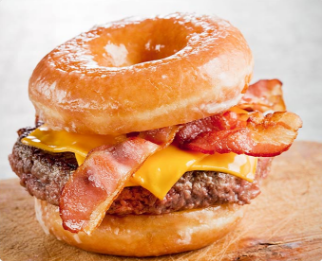 Hang on for a minute...we're trying to find some more stories you might like.
The developing plaza in Concord Township has brought a lot of modern things to the area and the latest of them all is Burgers 2 Beer. The restaurant might have just opened but it is not new to the area. There are now five restaurants in the area but the Concord location being the largest of them all. Burgers 2 Beer is has a sports bar theme to it and the menu is of a sports bar corzine. It has the perfect atmosphere to sit back and watch your favorite sports teams play all day, with all the big flat screen TVs so you won't have to worry about missing any of the action. The menu features some of their most famous burgers. There are 26 different burgers on the menu to choose from and if you are going there for your first time. I highly recommend trying a one of their burgers. If you don't want a burger there is still a lot more options to choose from like wings, sandwiches, salads and more. The most famous item on the menu is called "Luther" which is a burger with bacon on it and has two glazed donuts for the bun. I went and visited on the soft opening day and ordered the "Oh Cheesus" and the "Krafty". The Oh Cheesus is a burger topped with cheese and bacon and is between two grilled cheese sandwiches as the bun. The krafty is a burger with bacon and mac n' cheese on it. Both burgers were outstanding and I would definitely go back in the future. I think that it is a great restaurant for the area it gives residents another option of where they can go out to eat. It will give Paninis a run for its money in the first couple of months and eager to see how it turns out. I would rate Burgers 2 Beer a 5 out of 5 Protsky's and would tell anybody they have to go and experience it for themselves.