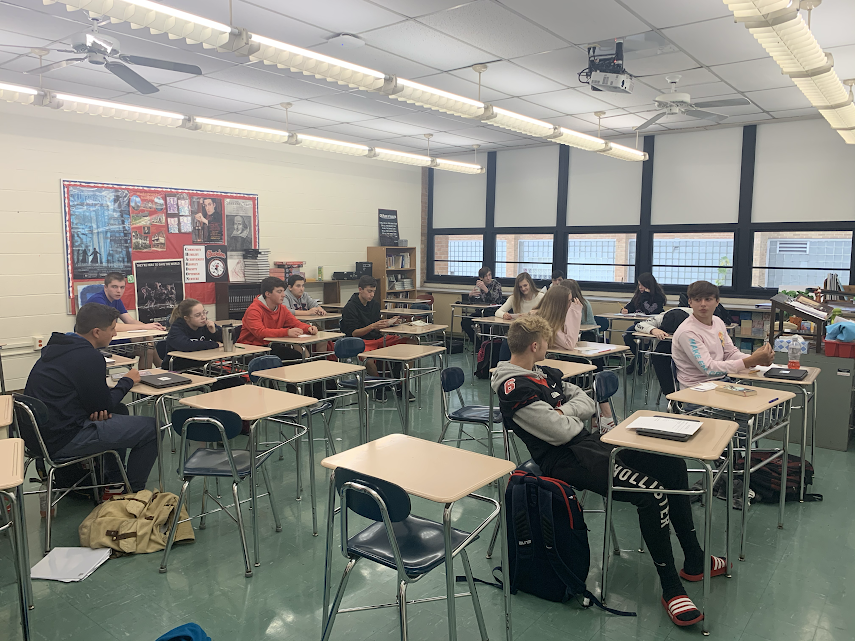 Halle Landies
Since the eighth-graders became part of the high school, there has been an ongoing conversation about our mentoring program. For years, Chardon High School has had a mentoring program where small groups of seniors run activities for a class of ninth-graders. Its main purpose is to get them adjusted to the high school, share with them important information about clubs and sports, and feel more comfortable around upperclassmen. 
People now think that this program should be offered for eighth-graders since they're the new bees in the high school. 
"I think the eighth graders should be offered the mentoring program because the ninth graders have already been in the school for a year and they know the rules and their way around," said senior mentor Cooper Farrow. 
Some people think that the mentoring program should stay the way that it has been. Mrs. Butala, the supervisor of senior mentoring, agrees that 8th grade mentoring should be considered. She also says mentoring would be more valuable for 9th graders. 
"There are a lot of differences between high school and middle school and in 8th grade you're still so connected to the middle school," said Butala. "A lot of the information we give the freshman doesn't pertain to the 8th graders." 
Mr. Murray considers our eighth-grade mentoring program to be the Circuit of Success classes. Ten teachers run this program during period 5d. 
"When we reconfigured, we knew we needed something for the eighth graders. It is meant for them to learn life skills and our core values." 
We continue to have growing pains at Chardon High School, but the staff and students work together every day to improve them.