Role Models in the Making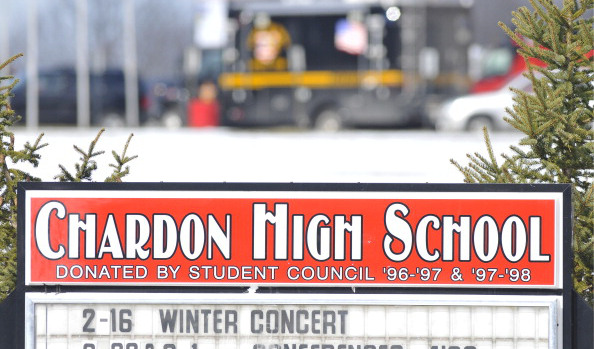 Hang on for a minute...we're trying to find some more stories you might like.
High school is a very vital part in a person's life. High school drastically affects the kind of person they are molded into throughout their lives. There are lots of paths available to students to follow but the question is…will they choose the right ones to be successful later in life? The spotlight is on Chardon High School; Home of the Hilltoppers. Chardon is known for it's loveable staff, bright eyed students and overall wonderful school. Although Chardon has optimistic and respectful kids, some people aren't born with perfect manners.
If you ask any staff member their opinion on the behavior of the students, all responses are pretty similar. Mr. Merkle, after being asked that question said  "The students are extremely well behaved because of our great administration. I think It's because of how lenient and understanding teachers etc are with students. If we are always uptight, there would be an increase of outbreaks of very bad behaviour."
Merkle interacts with students 100% of the day, being the study hall monitor he is. Although teachers for the most part catch the behavioral errors of students, teachers and staff members don't see everything. One student gave his opinion on his fellow classmates. " Yeah we don't like to cause havoc for staff members all the time but hey, we are teenagers, it happens! Try being cooped up having to be quiet and sit still for 6 hours everyday. It sucks and it really gets to some kids and everyone handles it differently. Stress changes people! But the teachers are really cool about understanding what we are going through."
It's a group effort to keep the epic mane of the students behavior well groomed. Although everyone tries, no one is perfect. Everyone makes mistakes and how someone deals with their misfortune, molds what kind of person they are. No teacher wants to just hand out detentions like they are candy, but when its appropriate it has to be done. History teacher Chad Murawski says "Disciplining my students is very important in my teaching. I want my students to be the role models of the school, not the goons and trouble makers. So when I have to yell at them or give them a detention I make sure they know why and how to avoid these situations. What I have noticed in students is that they bounce back very well. They don't hold a grudge because they got in trouble and hate me for a few days. They return to my class bright minded and ready to be an even more mature taking on another day at the high school."
Students at the high school aren't just stereotypical teenagers, they truly are role models in the making. Chardon is known for sending out successful young adults and isn't stopping now.