More than just a LAB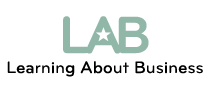 Hang on for a minute...we're trying to find some more stories you might like.
Meet a multitude of successful businessmen. Tour large industrial factories. Talk to people live from China, Brazil, and Australia. Build relationships with 59 other high school students. Sounds like a pretty swell time. Better yet, you can experience this for yourself in a week long program called LAB.
As a Learning About Business participant last year, I would recommend this phenomenal program to all students looking to expand their business horizons while having a great time. Not only will you absorb piles and piles of priceless information and make tons of relationships, but LAB is also free. It takes place at Lake Erie College the first full week of summer.
When my dad dropped me off at the campus, I was a little skeptical at first. How fun could a whole week with a bunch of complete strangers be? My assumptions walked out the door after the first day. I soon found out that fun was not lacking whatsoever. My colleagues turned into friends, and the early mornings and busy days were supplemented by nights full of entertainment. The group got to meet and converse with different successful businesses everyday. We learned how to act like professionals, run our own businesses, and how to handle drastic situations.
Chardon senior Taylor Johnson attended LAB last summer as well. "It really surpassed my expectations. I didn't know what I was getting into, but found out it was full of surprises," said Johnson. She also enjoyed "the hands on experience and being immersed into the world of business. Rooming in a college dorm was also pretty cool."
Going into LAB I was not planning on majoring in business in college, and I still am not. But the information learned can be applied to nearly all aspects of life, regardless of what career you want to pursue.
If you are interested in attending LAB this summer you can fill out an application in guidance. Only 60 students from northeast Ohio get accepted into this prestigious program. If you would genuinely like to be part of LAB apply sooner than later to have a better chance of making the list.
Johnson and I both agree that anybody interested in any aspect of business should apply to LAB. What's to lose? It's a free week long program filled with tons of valuable information, bunches of new relationships, and exciting surprises waiting to happen.